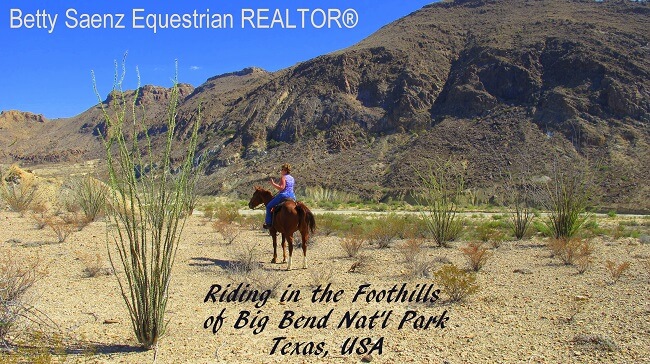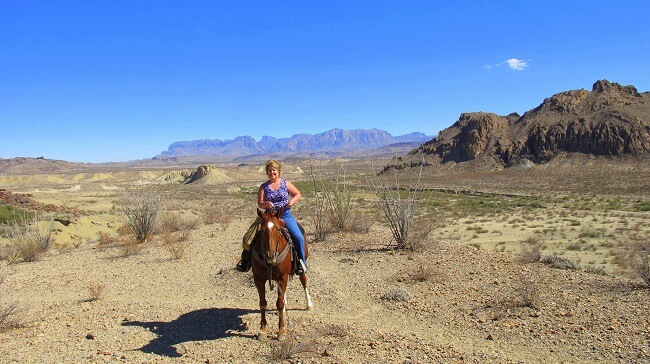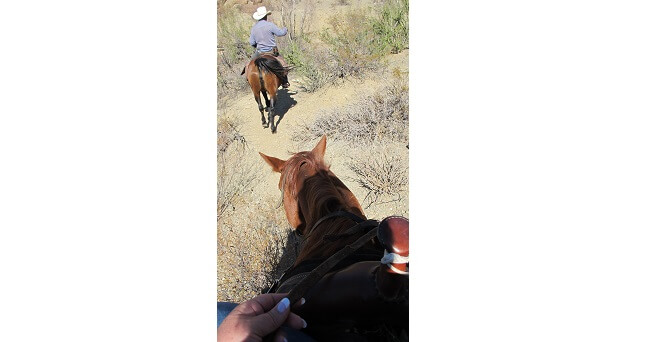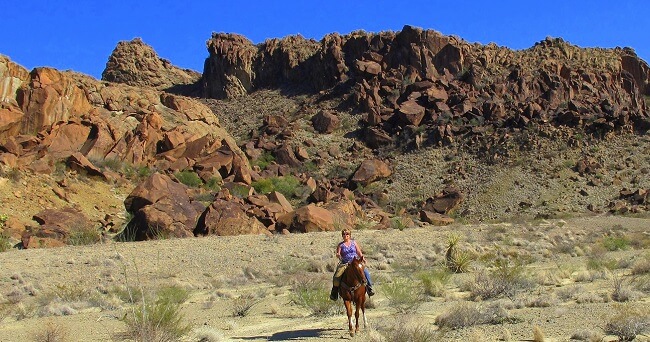 Betty Saenz – Texas Realtor®
Betty Saenz is a Texas real estate agent who specializes in Texas horse ranches, horse-friendly HOA's, and equestrian neighborhoods. If you're looking for a home for your horses or close to Texas horse trails call Betty Saenz today at (512) 785-5050 or email. Here's a list of Betty's favorite horseback riding trails in Texas.
Guadalupe River State Park
The beautiful Guadalupe River State Park north of San Antonio in the Texas wilderness features over 5 miles of equestrian trails that wind through ecologically diverse landscapes including an open savannah scattered with live oak trees and spring wildflowers. With over 4 miles of river, there are a lot of opportunities for swimming. Unfortunately, there is no direct Guadalupe River access for horses, but there are amazing views over the limestone cliffs on the River Overlook Trail of the river flowing below.
Hill Country State Natural Area
To the northwest of San Antonio in Bandera County lies this beautiful state park with several equestrian campsites ranging from primitive to luxurious. The Hill Country State Natural Area is one of the best places in Texas to have fun on overnight adventures on horseback. There is even a 1930's era ranch house that sleeps up to nine people and five horses and the 2-acre Chapas Camp with 10 campsites and a nine-stall barn. This hidden gem offers over 40 miles of trails with beautiful Hill Country scenery and diverse terrain for every horseback riding level. There are concessionaires in the area available for trail riding. Horses are available for tours or you can bring your own!
McKinney Roughs Nature Park (Lower Colorado River Authority)
Located southwest of Austin in Bastrop County, the McKinney Roughs Nature Park offers a variety of fun activities including equestrian trails, river rafting, and tree canopy zip lines. You can dip your horse's hooves in the Colorado River and walk through cypress-shaded trails along the river to make the gentle climb to scenic viewpoints overlooking the river and valley. There are plenty equestrian amenities, amazing views, and 12 miles of well-maintained equestrian trails, this is a great day-trip park in Central Texas.
Palo Duro Canyon State Park
Palo Duro Canyon State Park is home to the second largest canyon in the United States with over 1,500 acres of beautiful, rugged land for horseback riding  You can also share two other trails with hikers and mountain bikers. If you bring your own horse, there is trailer parking and equestrian campsites. For those without horses, several local concessionaires offer horses and guided rides for budding equestrians of all ages, and Old West Stables on the canyon floor to lead tours for the whole family to Timber Creek Canyon. Be sure to call ahead to reserve your horses.
Parrie Haynes Equestrian Center
The Parrie Haynes Equestrian Center is a horse-friendly campground and riding area that is located north of Austin near Killeen. The Equestrian Center is settled along the Lampasas River on almost 2,000 acres of Hill Country terrain teeming with natural wildlife and native plants with trails that wind through rolling native prairies, pastures, cedar/oak trees and crystal clear streams. Primitive campsites with covered horse pens are available. There are also a few cottages.
Sea Rim State Park
Just about every equestrian dreams of riding a horse on the beach, and you can bring that fantasy to life at Sea Rim State Park. With over 5 miles of beaches and 4,000 acres of marshlands, you and your horse can feel the sea mist on your faces. At this park, you can camp, go birding and beach combing, paddle in a canoe or kayak, swim, fish, hunt (in season) and walk. The Gambusia Nature Trail is a boardwalk through the marsh. Horses and their trailers can stay overnight at the primitive campsites near the beach.